In the current issue of CO&CO, we are present with one of our latest works, among other well-known design agencies. Per issue, one contributor is asked to write a "short message". We had the honour this time. Attached is the full post to read:
#coandco
#neocreativity
#printbewegt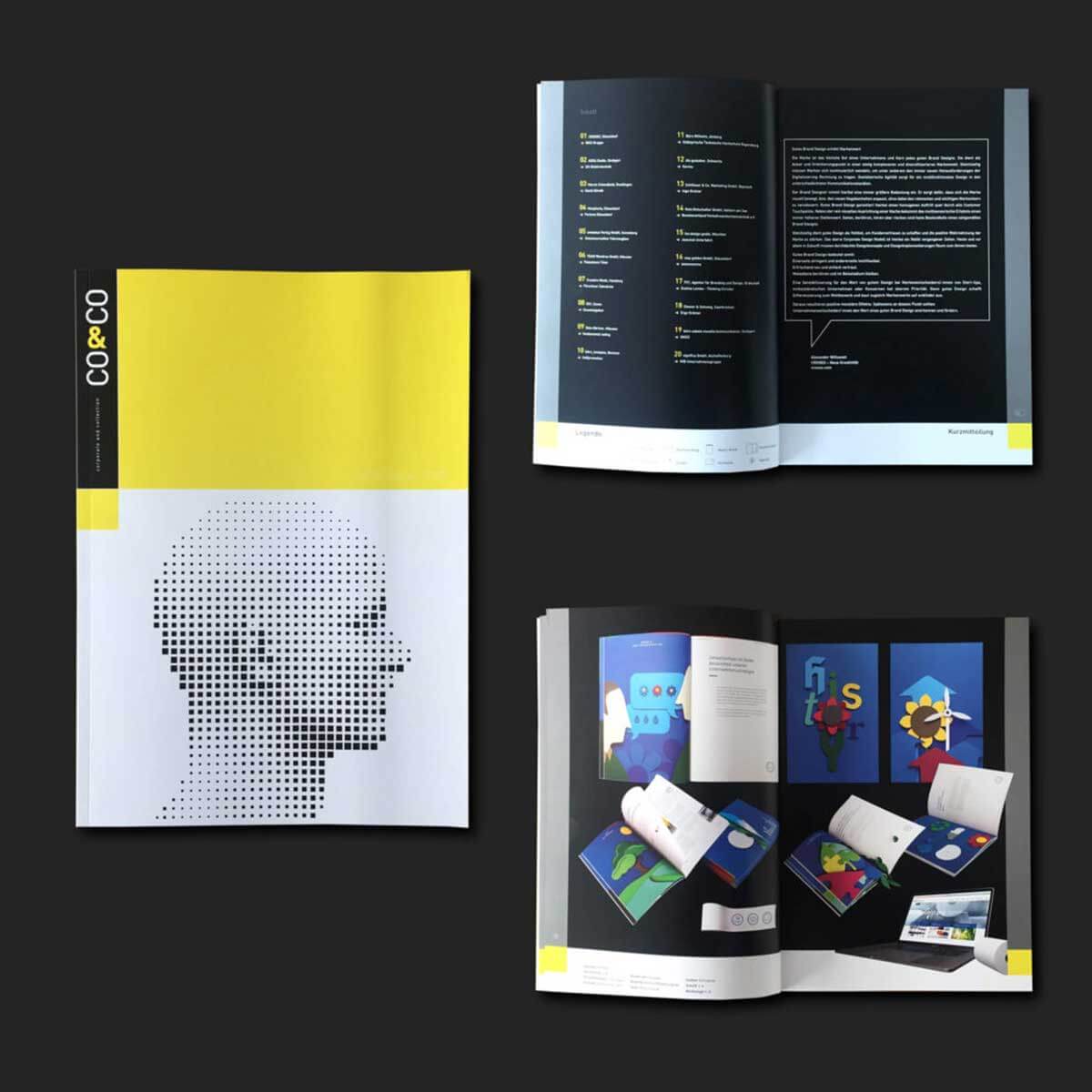 Good brand design increases brand value
The brand is the highest asset of a company and the core of every good brand design. It serves as an anchor and point of orientation in an ever more complex and diversified brand world. At the same time, brands have to change continuously in order to meet the ever new challenges of digitalization, among other things. Creative agility ensures multifunctional design in a wide variety of communication channels.
The brand designer is playing an increasingly important role here. He ensures that the brand moves visually, or adapts to the new circumstances, without diluting the relevant and important brand core. Good brand design guarantees a homogeneous appearance across all customer touchpoints. In addition to the purely visual orientation of a brand, the multisensory experience is becoming increasingly important. Seeing, touching, hearing or smelling are fixed components of a contemporary brand design.
At the same time, good design serves as a vehicle to create customer trust and strengthen the positive perception of the brand. In this respect, the rigid corporate design model is a relic of times gone by. Today, and especially in the future, well thought-out design concepts and design implementations must provide room to breathe. Good brand design therefore means:
On the one hand stringent and on the other hand highly flexible.
Refreshingly new and simply familiar.
Touching the meta level and staying in the beta stage.
Raising awareness of the value of good design among brand decision-makers at start-ups, medium-sized companies or corporations is a top priority. This is because good design creates differentiation from the competition and at the same time builds and/or extends brand values.
This results in positive monetary effects. At this point at the latest, corporate decision-makers should recognise and promote the value of good brand design.
Alexander Willuweit
CRENEO – New creativity