High user-friendliness meets a strong and independent appearance.
Ordered structures, a high degree of clarity and stimulating communication impulses are the basis for the new visual Wesselmann language within the user interface. The stringent and consistent use of the
newly defined design parameters
creates a high degree of identity and user-friendliness.
The first impression chooses
Visitor data revealed that users primarily access the Wesselmann Werbung Corporate website via a desktop computer. For this reason, additional direct entrances were placed at the bottom of this viewport. This allows the user to directly select the individual product and service offer for his personal field of action.
Moving stories. Movement tells stories.
Animated linear illustrations achieve an additional narrative level. A simplified and individual visual language creates welcome variety within the individual page strands.
The new Wesselmann imagery is striking, uncluttered and with a lot of space. Urbanity is a central pictorial metaphor. Large-scale portraits create a human counterweight to the anonymity of the big city. The accentuated addition of the corporate colour provides the necessary individual corporate touch and creates a high degree of corporate branding as a result.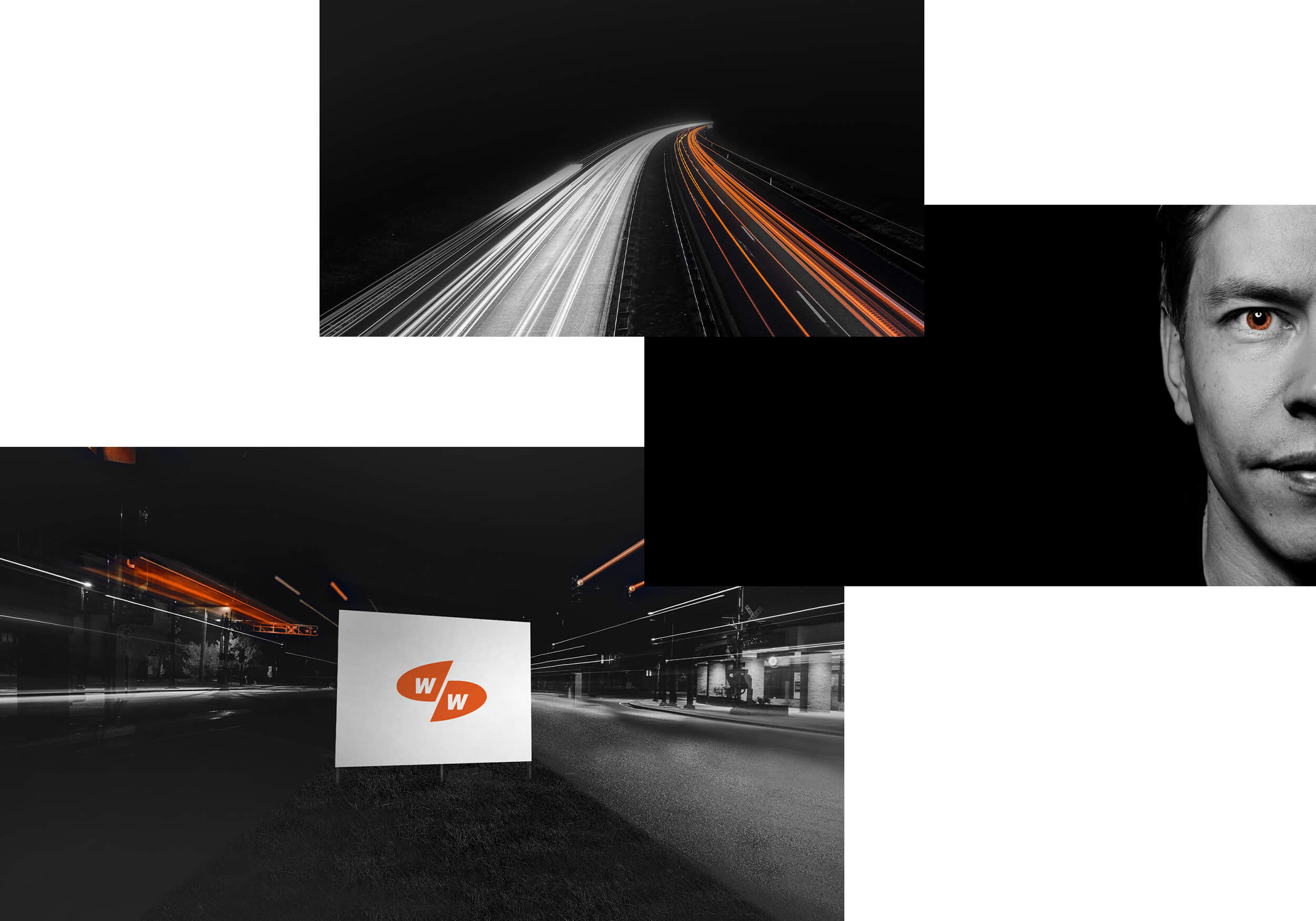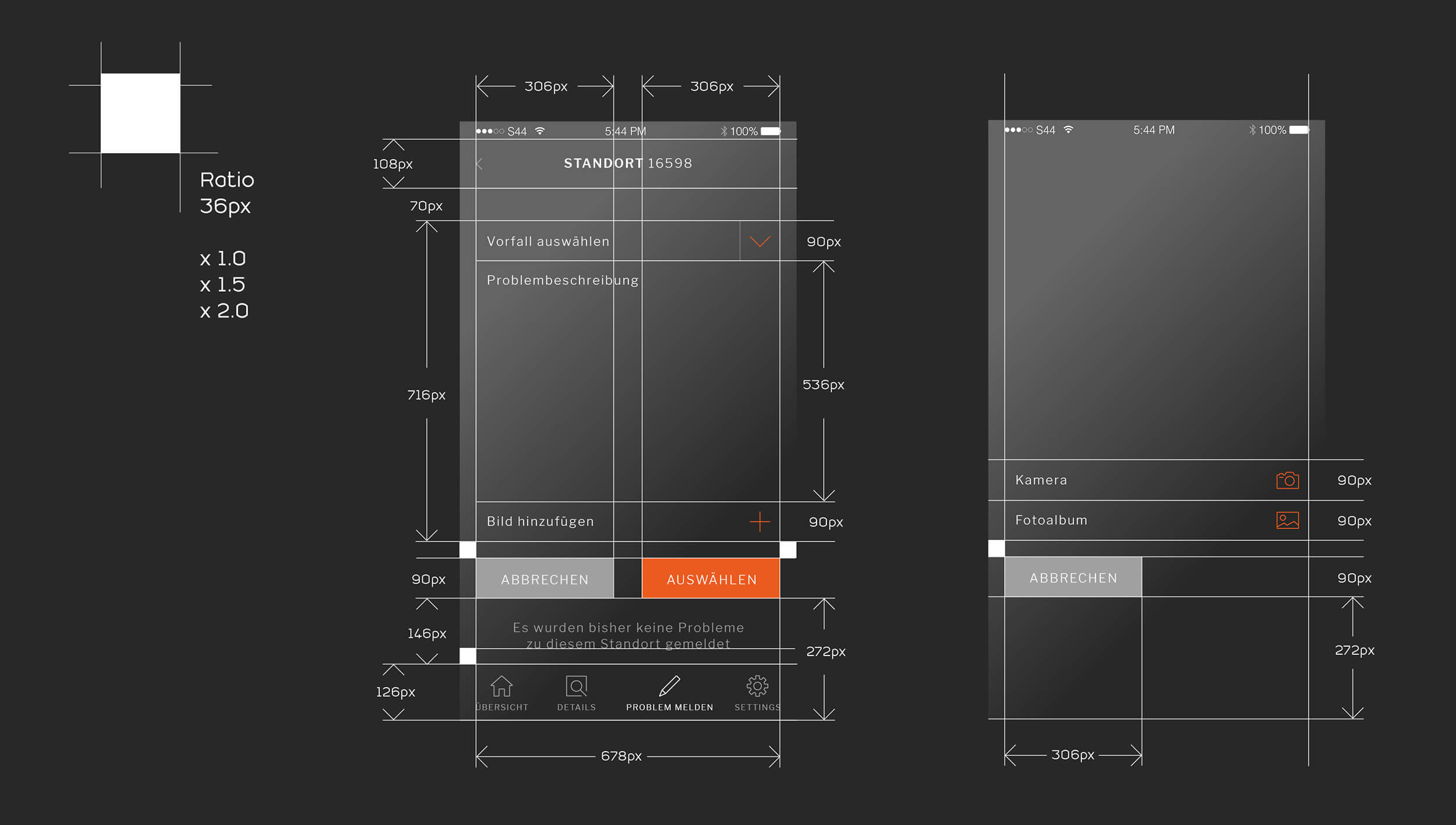 Clear. Simple. Intuitive.
The right answer for every question. The UX design of the Wesselmann Manager App is characterised by an intuitive and user-friendly interface. Touch, swipe or upload – and the problem is solved.
The new icon set developed especially for Wesselmann Werbung covers all the requirements of a modern and intuitive interface design. Extensive in the illustrations – reduced and independent in the visual language.