The strategic orientation of the new VdS corporate website
After an extensive analysis phase, a target specification for the future web presence was defined. The top priority was the user-friendly provision of content. Furthermore, a concept for the transfer of information and content into the new structure had to be developed. The Typo 3 backend should also make it easy to maintain the content. The strategic guiding principle is the adequate provision of the future-oriented world of services and the positioning as one of the world's leading institutions for corporate security.
The first visible area on the homepage impresses with a tidy design. Users can access the relevant information in just a few seconds. A rotating slider serves as a quick entry point for changing content.
Another essential new component is the quick access to the certificate database via an associated search field.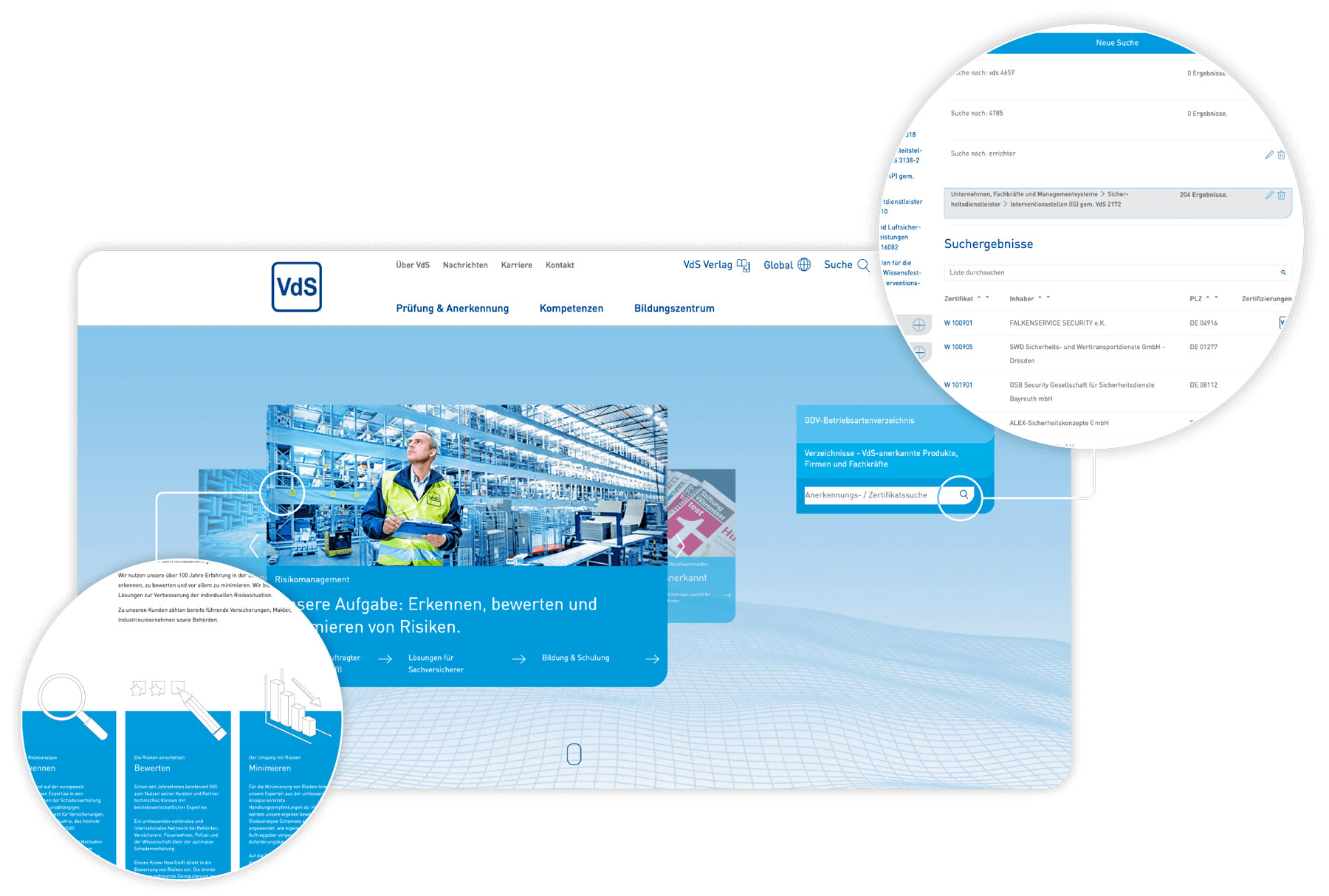 Organise and implement a wide variety of content
One of the main tasks was to cluster the most diverse content and sources. For this purpose, a concept was devel-oped to transfer the content into a uniform information architecture in order to integrate it into the new website in the next step. For a portal site with over 800 sub-pages and various language adaptations, this process could only be carried out via a structured and orderly procedure including security mechanisms.
Structured website substructure
The website is based on Typo 3. The first step was to define an intuitive folder structure. This was the only way CRENEO could fill the individual web pages in a structured and orderly manner during the realisation phase. Thousands of media and texts were successfully integrated into the new information architecture.
Web to Print In addition to the corporate website, concepts were developed and realised to automate future requirements and tasks. The goal: more efficiency and simplification.
Making more than 1000 publications quickly accessible
VdS publishes far more than 1000 guidelines, safety regulations, leaflets as well as other technical publications via its own publishing house for loss prevention in industrial and commercial enterprises.
CRENEO developed a publication box for this purpose, which makes the content quickly accessible to the users.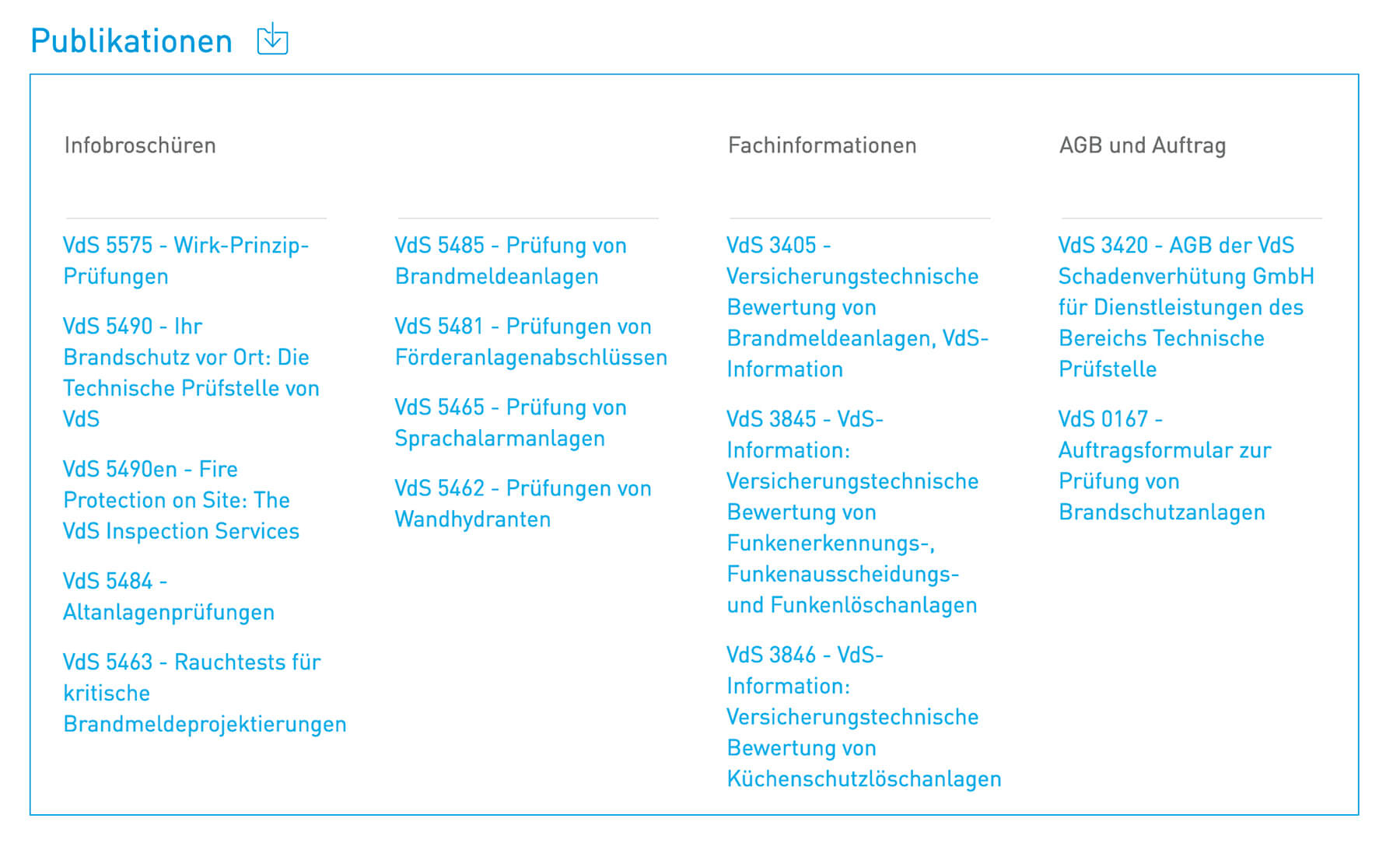 The challenge with this demanding and complex corporate website was an orderly project flow. An agile way of working, the constant review and evaluation of the individual project stages and the implementation of control mechanisms led to a successful end product.
Alexander Willuweit
Managing Director / Creative Director,
CRENEO