Structured, aesthetic and functional – the new StepStone Reports
The new StepStone reports convince with a clear information design paired with aesthetics and functionality. Each report takes into account the individual target groups and content. The uniform overall appearance of all reports is maintained.
StepStone Salary Report 2021
The salary report with a length of 84 pages is striking, varied and consistently takes into account the formal design parameters.
The result is an appealing white paper that serves as a source of information for the media, companies and other relevant stakeholders.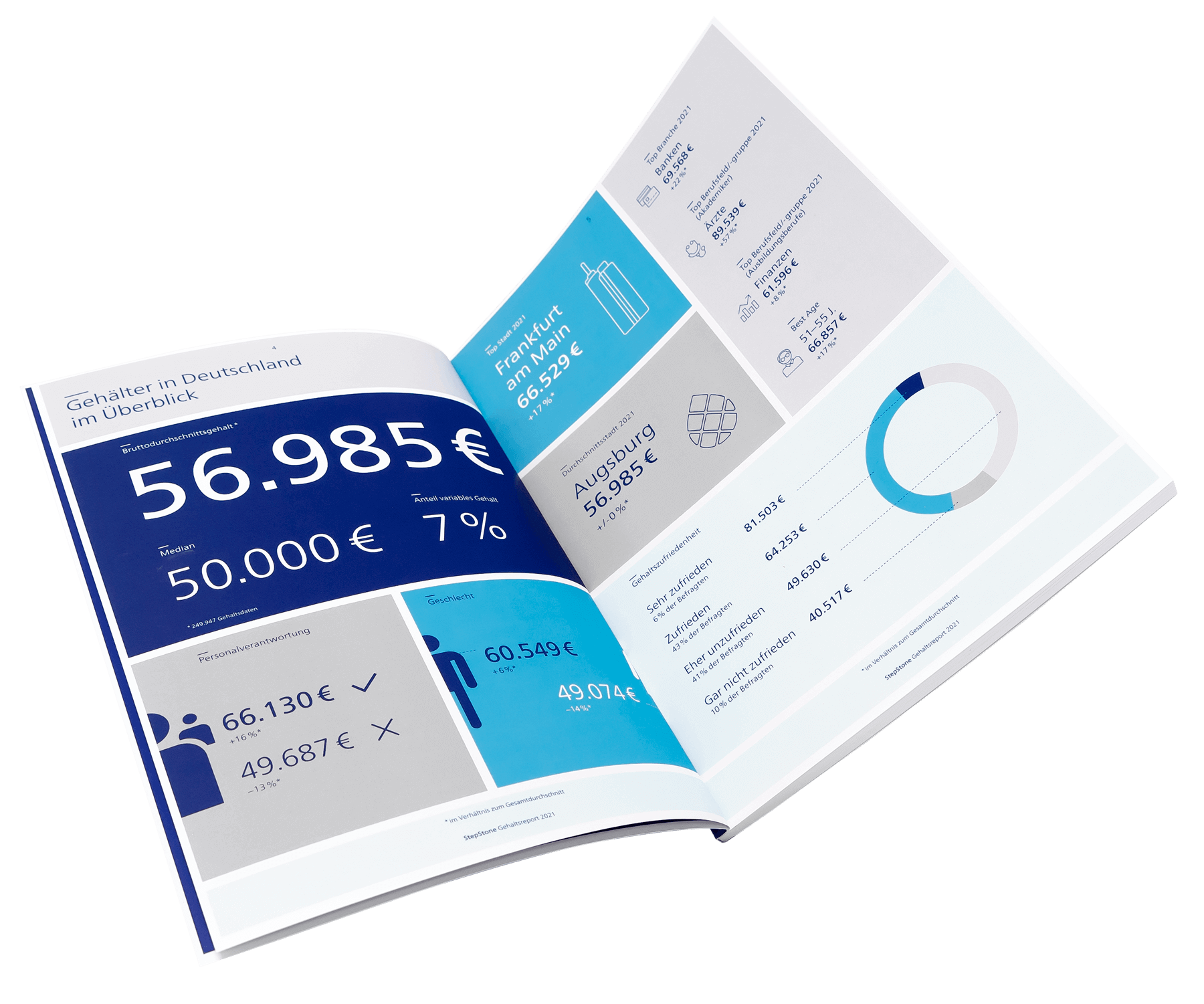 StepStone Salary Report for Graduates
The 72-page salary report for graduates uses the formal brand design parameters more freely. It appeals to a younger target group and convinces with a fresh and contemporary design.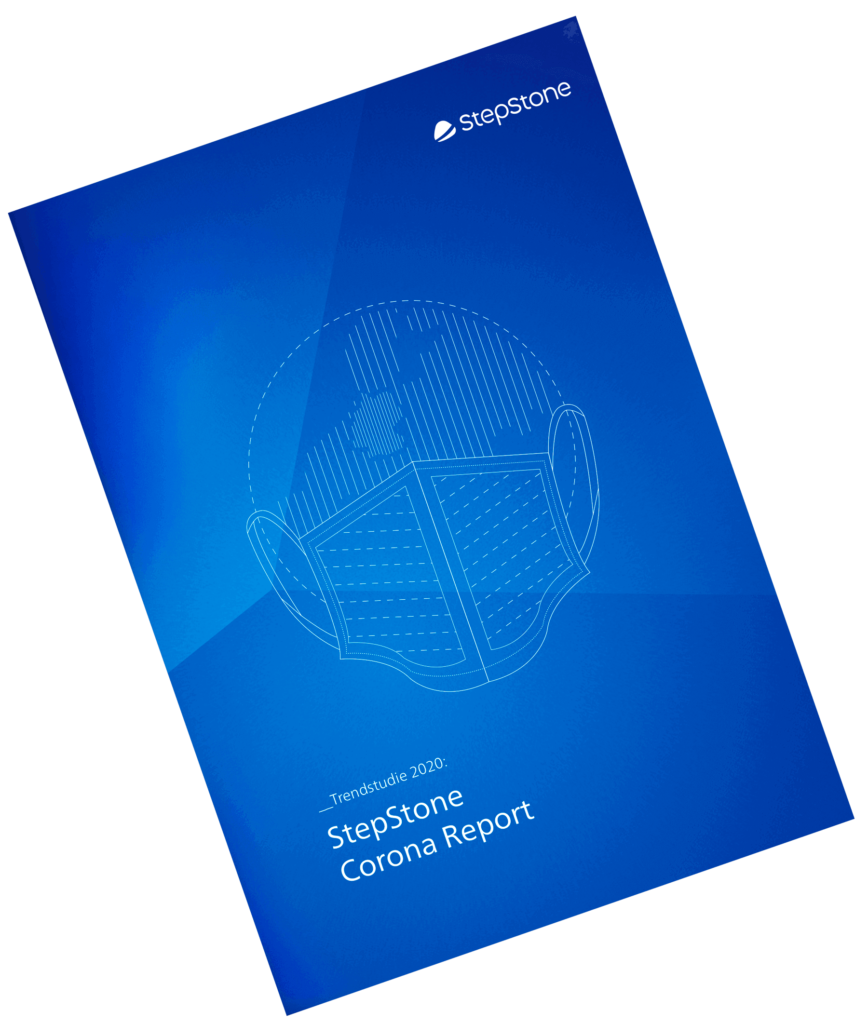 StepStone Corona Report 2020
The Corona Report, produced at the beginning of 2020, documents what happened before and within the first lock-down. StepStone Austria adapted the report with their country-specific facts and figures.
In order to communicate the overall economic situation and the specific sensitivities of the individual staff members more sensitively, individual illustrations were used as an additional visual vehicle.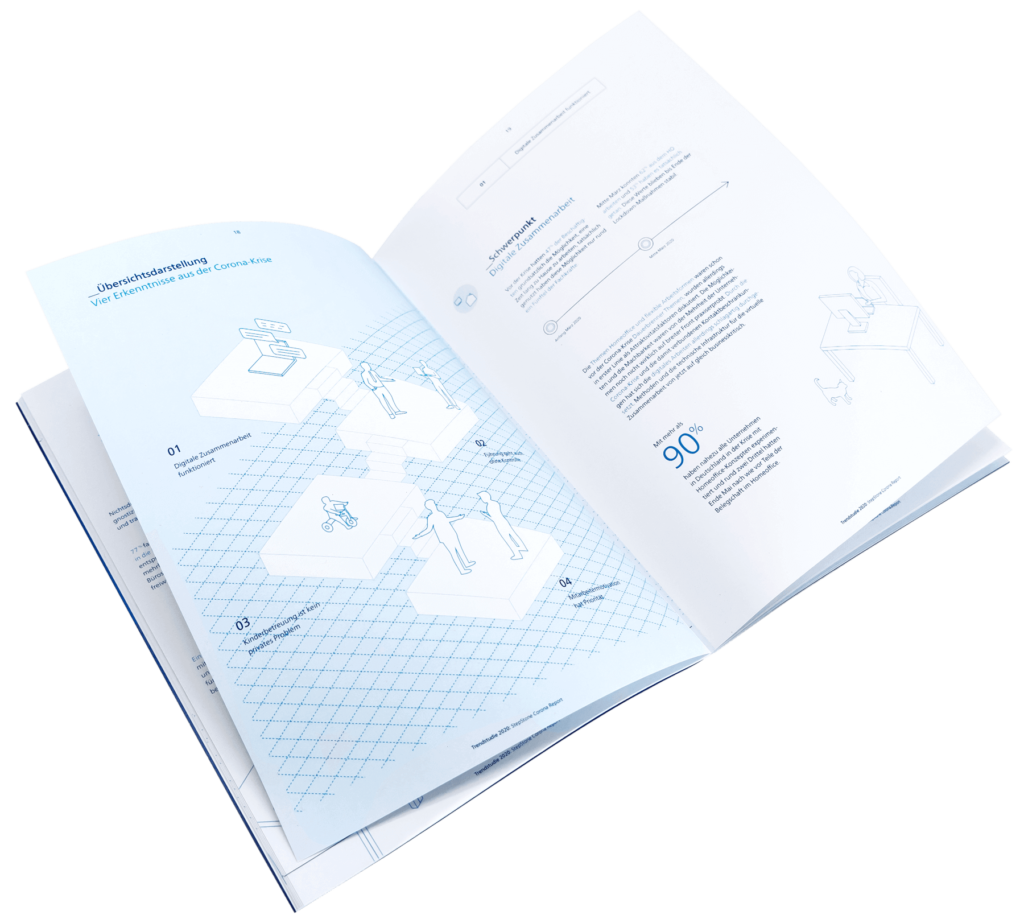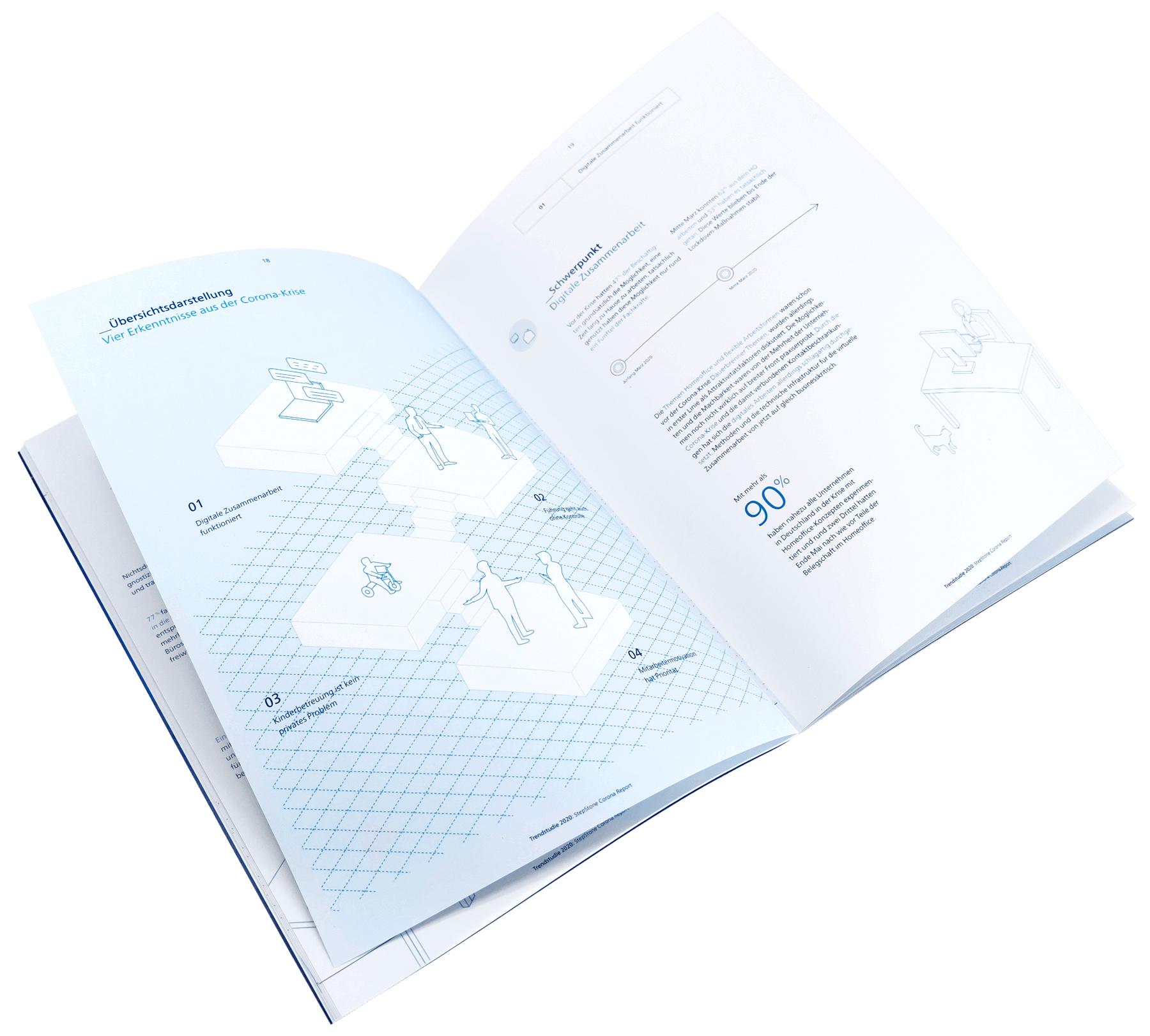 The result is an informative and factual report that additionally communicates in a sensitive way the overall situation prevailing at the time.
Are you interested in working with us? We look forward to hearing from you.