Targeted information design for an individual target group approach
The targeted communication of StepStone content requires a target group-specific presentation of the information. CRENEO develops its own visual concept for each white paper. All under the strategic guiding principle of a concise, narrative and highly competent provision of information.
Additional narrative level through illustrations
In addition, illustration is introduced as a narrative instrument. They expand the spectrum of information design. In the StepStone Corona Report, among others, this visual stylistic device was used as a supporting vehicle to visually convey the sensitivities of the employees after the outbreak of the pandemic.
We are extremely satisfied with the cooperation and the results in the context of our Corona Report and Salary Report 2021. Thank you very much for the really convincing whitepapers, which have already met with a great and fantastic response.
Dr. Tobias Zimmermann
Research / PR Manager,
StepStone
Clustering and structuring through individual iconography sets
In order to increase the allocation and orientation within the individual white papers, individual icon sets were developed and implemented taking into account the StepStone corporate design guidelines.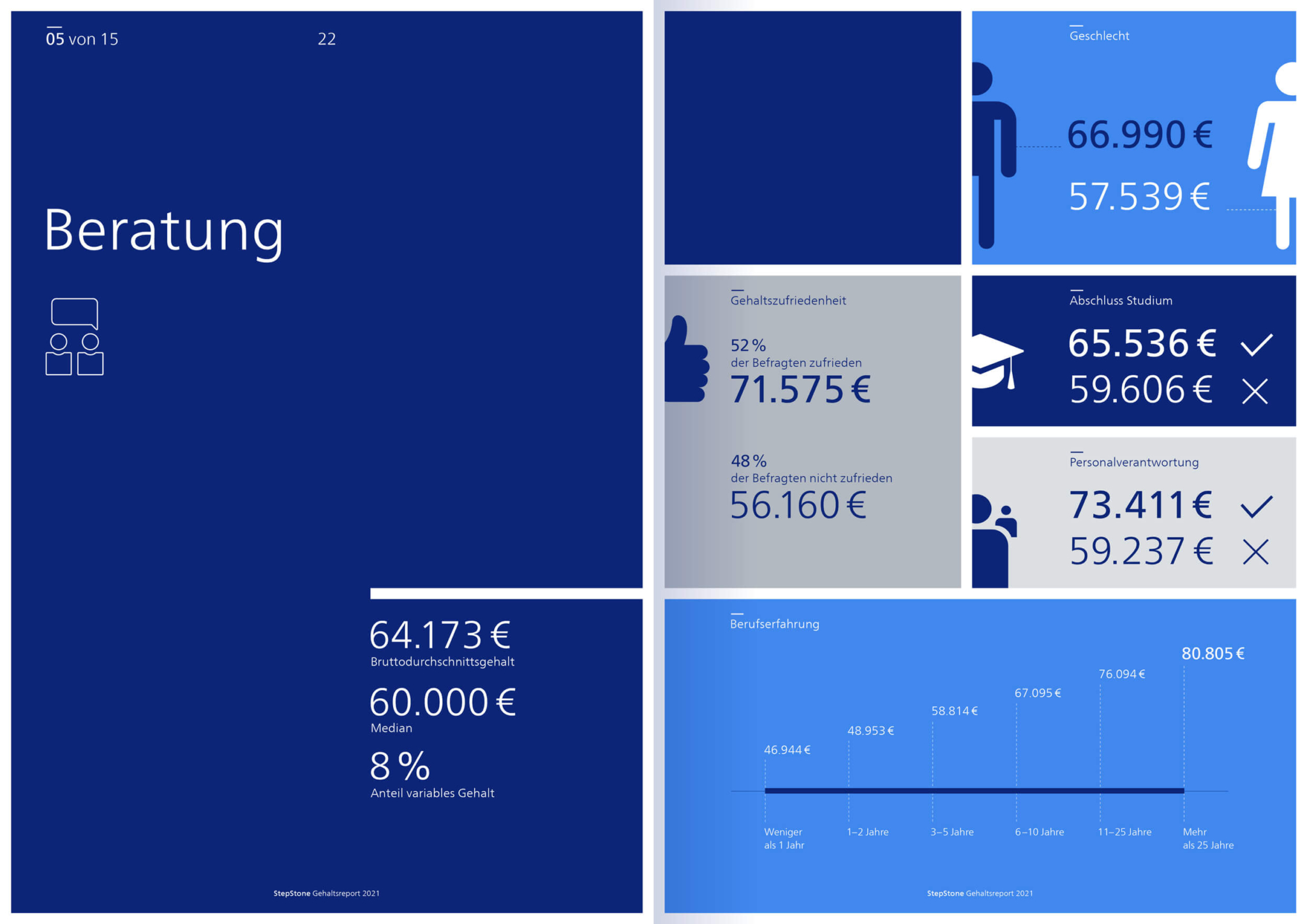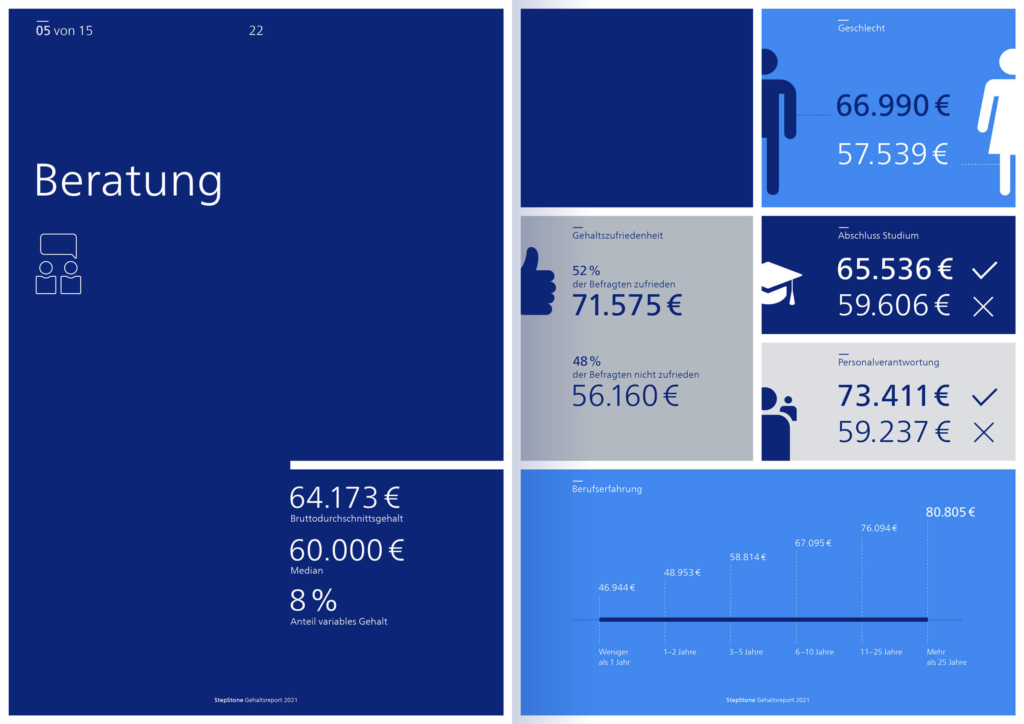 StepStone Salary Report 2021
The salary report appears in a minimalist and striking design. The data is presented in a structured way within a variable module system. The aim was to reduce the report to the essentials: The facts and figures.
Salary Report for Graduates and Corona Report
Within these two reports, the presentation of information is handled more freely and flexibly. An illustration world de-veloped especially for StepStone supports and accompanies the facts and figures presented and creates another narrative level.