The new Generali capital office in Berlin
On the 8th of November 2016, the capital city office of Generali Deutschland was officially opened. It is located on the famous boulevard "Unter den Linden" in the "Lindencorso by Generali". Selected guests from politics and business were invited to the opening event. CRENEO was commissioned to accom-pany the opening event with
communication measures
.
High quality invitation card
CRENEO developed a leitmotif in the form of a reduced representation of the office building of the Berlin branch. This was printed on a 300 grams per square meter paper. A shiny silver hot foil stamping has been used as finishing. A printed transparent insert acted as a save-the-date reminder. The result is a high-quality invitation card with a pleasant feel that reflects the high significance of the event for the company.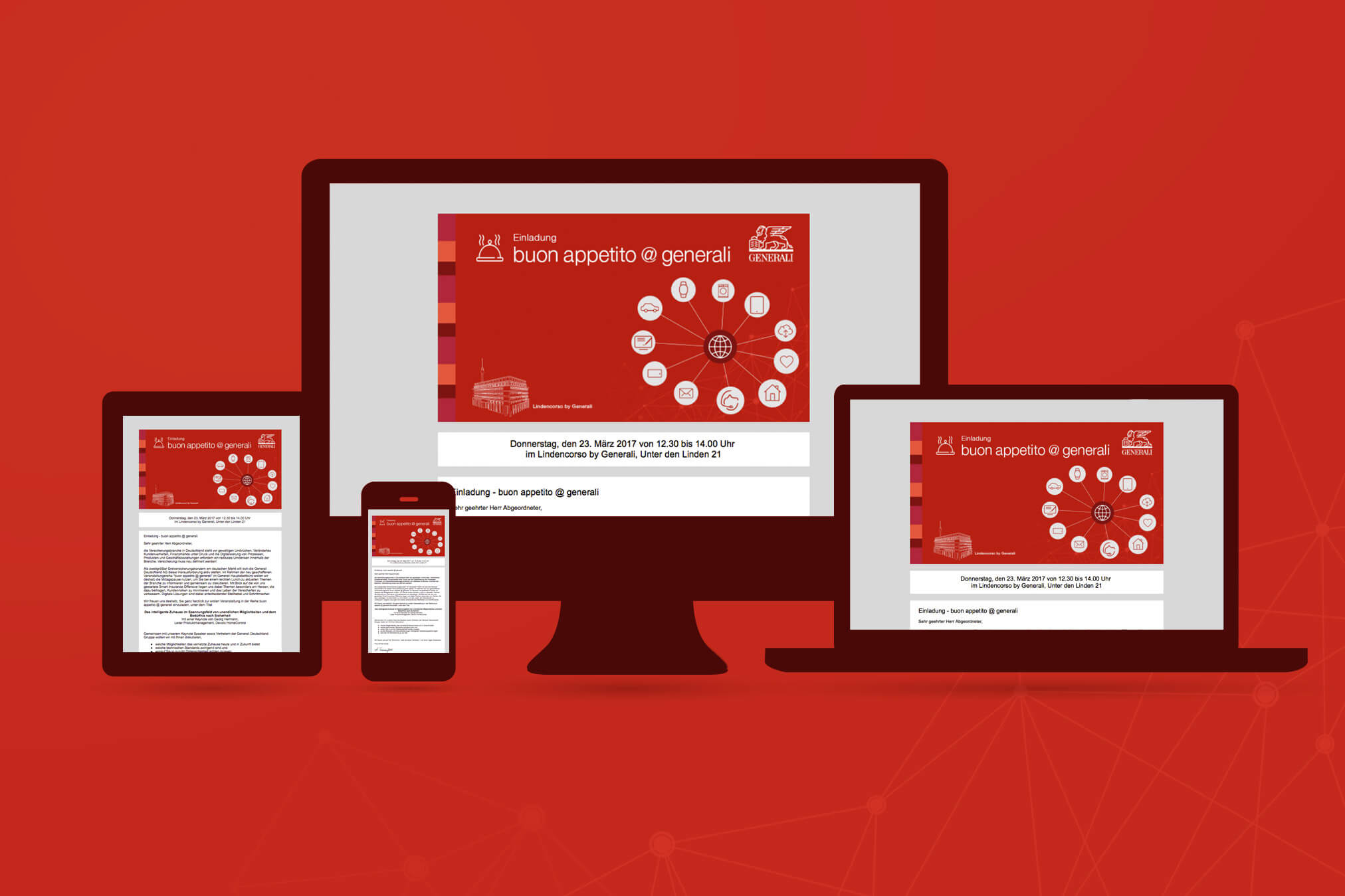 The Generali series of events for multipliers
Since 2017, various event formats have been introduced under the leadership of the Generali Capital Office. Among others, people from politics, associations, business and the press were invited to these events. Inspirations and im-pulses through open dialogue, as well as the positioning of the company as an innovation driver and insurer open to discussion are the goals of the event series. CRENEO developed specific leitmotifs for this, which are used exclusively within
email invitations
. Icons with a digital focus illustrate the central themes within the event series. Since 2021, the event series has only taken place in digital channels. For this purpose, the means of communication were adapted and supplemented.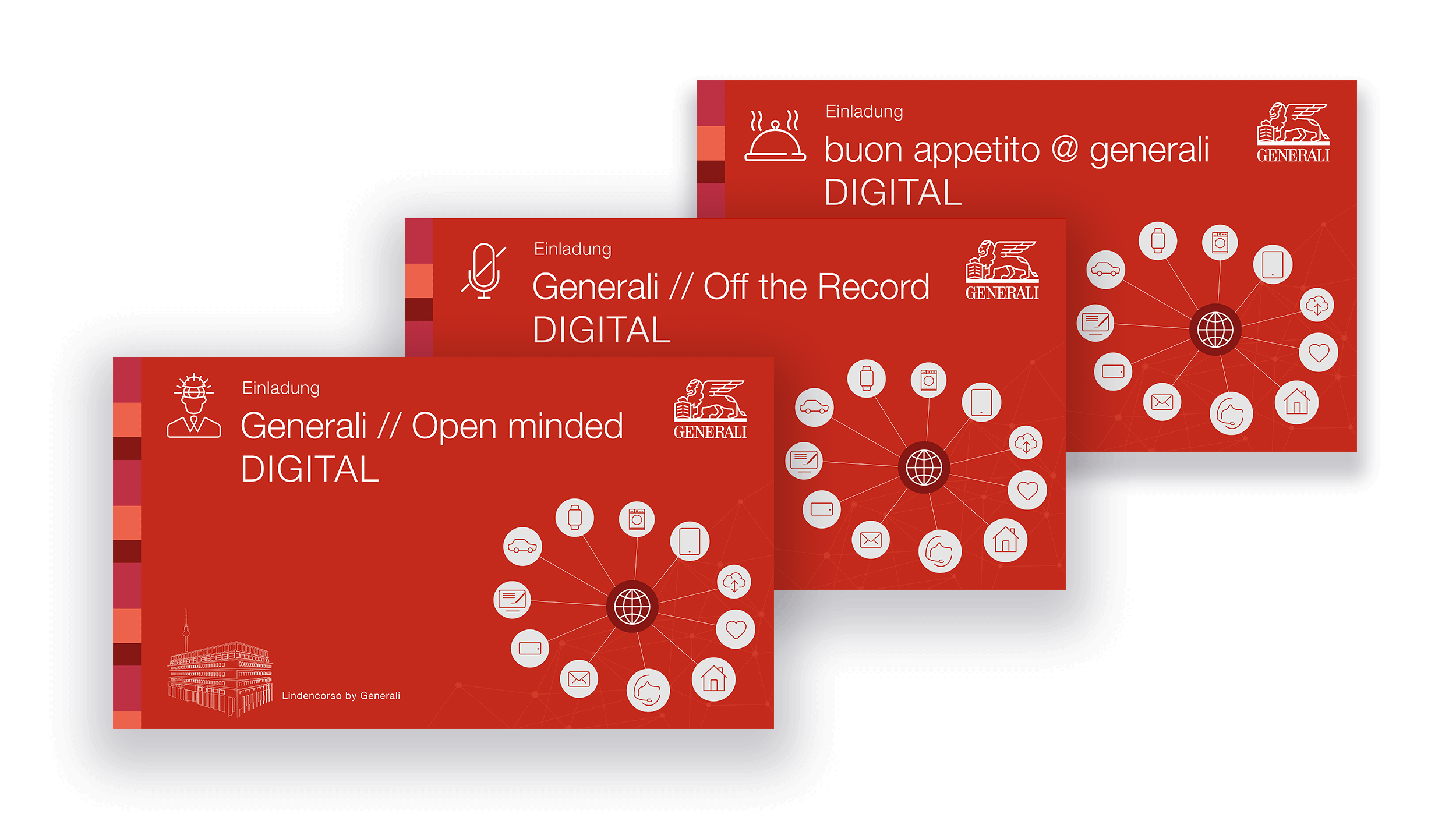 The trusting cooperation with Generali Deutschland, which has been ongoing since 2009, is an excellent example of continuous and progressive brand work. To successfully accompany such a strong brand and its subsidiary AachenMünchener confirms and underlines our brand management competence.
Alexander Willuweit
Managing Director / Creative Director,
CRENEO
Are you interested in working with us? We look forward to hearing from you.