The new appearance of the AWO Mittelrhein in use
For the first time, the AWO Mittelrhein image is applied in harmony within all communication channels and media. The result is the strengthening of external perception.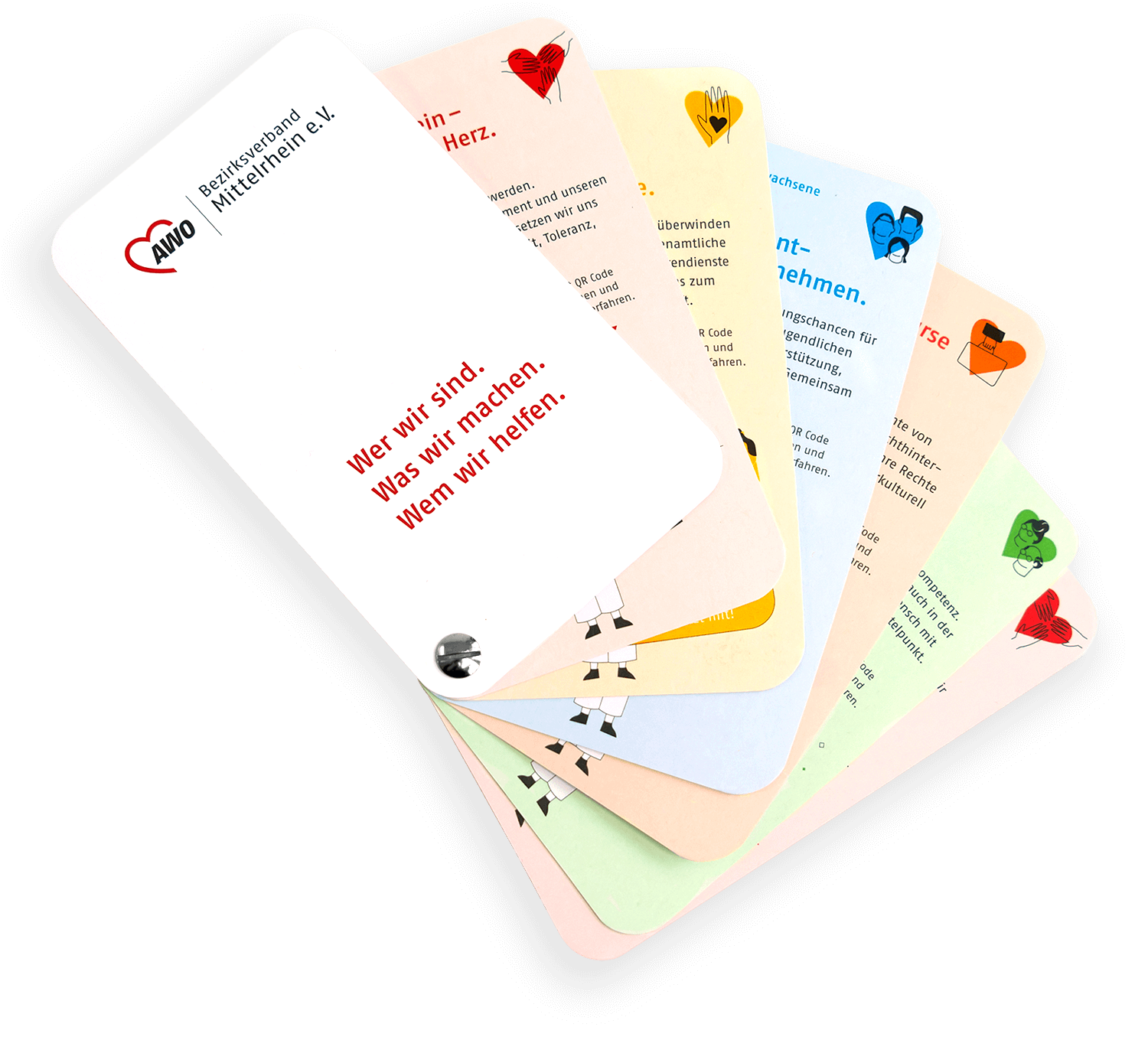 Compact and editable – the AWO Mittelrhein repertoire as an image fan
Small, handy and editable at any time. The AWO Mittelrhein image performance fan sets thematic accents. The deep-ening takes place on the digital institution platform. Advantage: Content adjustments can be implemented efficiently from an economic point of view.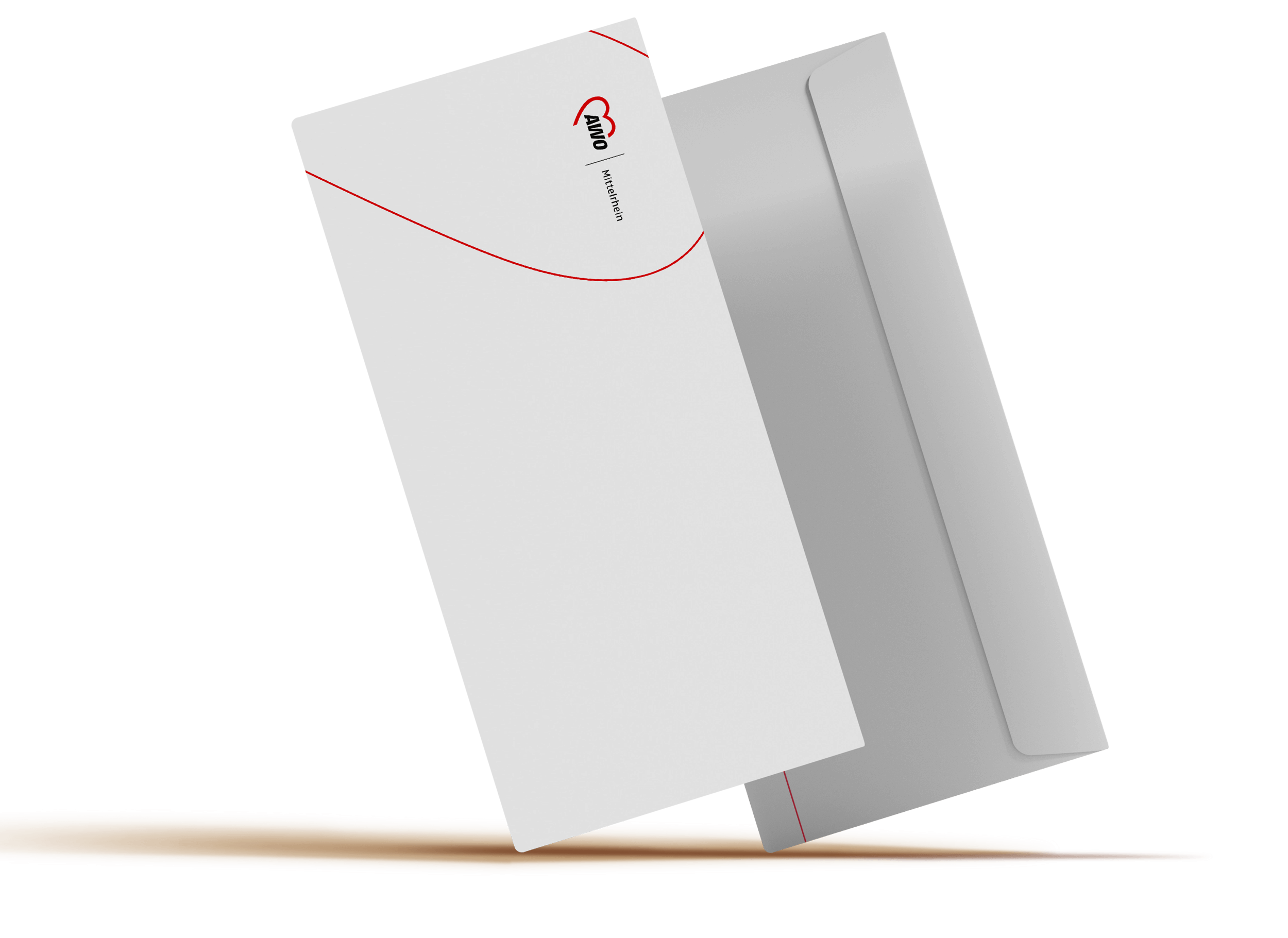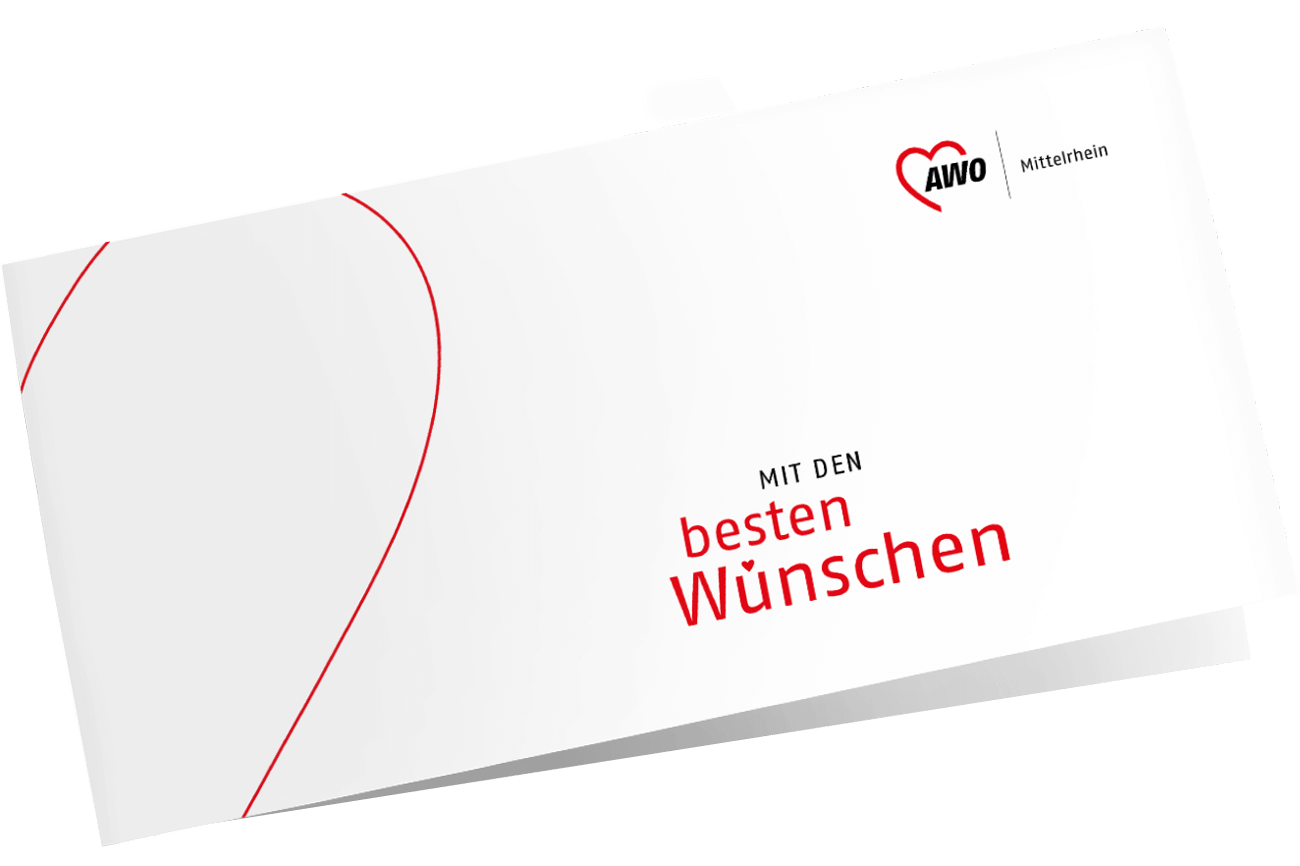 AWO's business equipment: sustainability comes to the fore.
In addition to the visual adaptation, the environmental aspect was another decisive point in the redesign of the haptic media. In future, all printed matter of AWO Mittelrhein will be consistently printed on recycled paper. In keeping with the AWO philosophy. Close to people and out of love for the environment.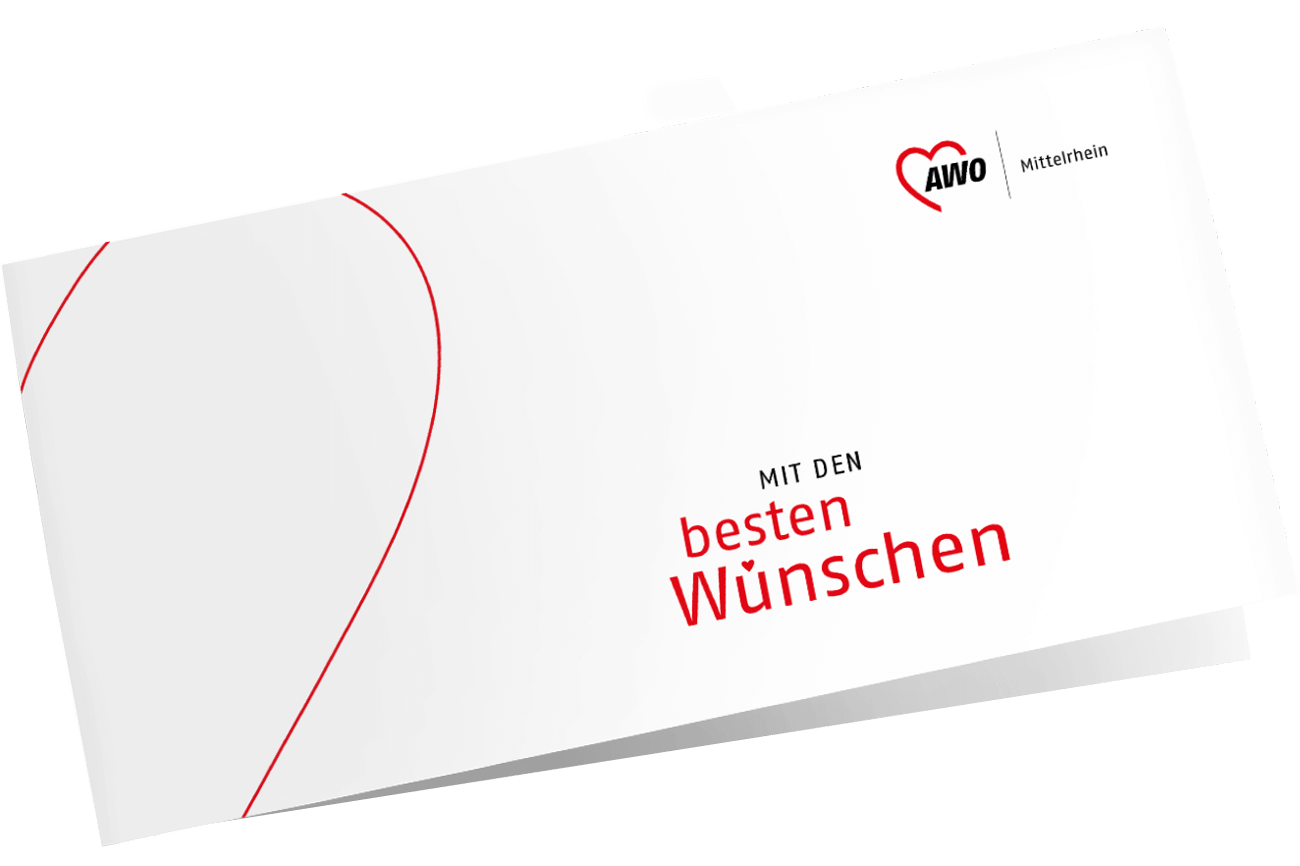 The new corporate website
The complex range of services and the future targeted approach to the most diverse interest groups will be presented in an appealing and informative way on a digital platform that has been individually developed for the AWO Mittelrhein. Barrier-free. Multilingual. Interactive.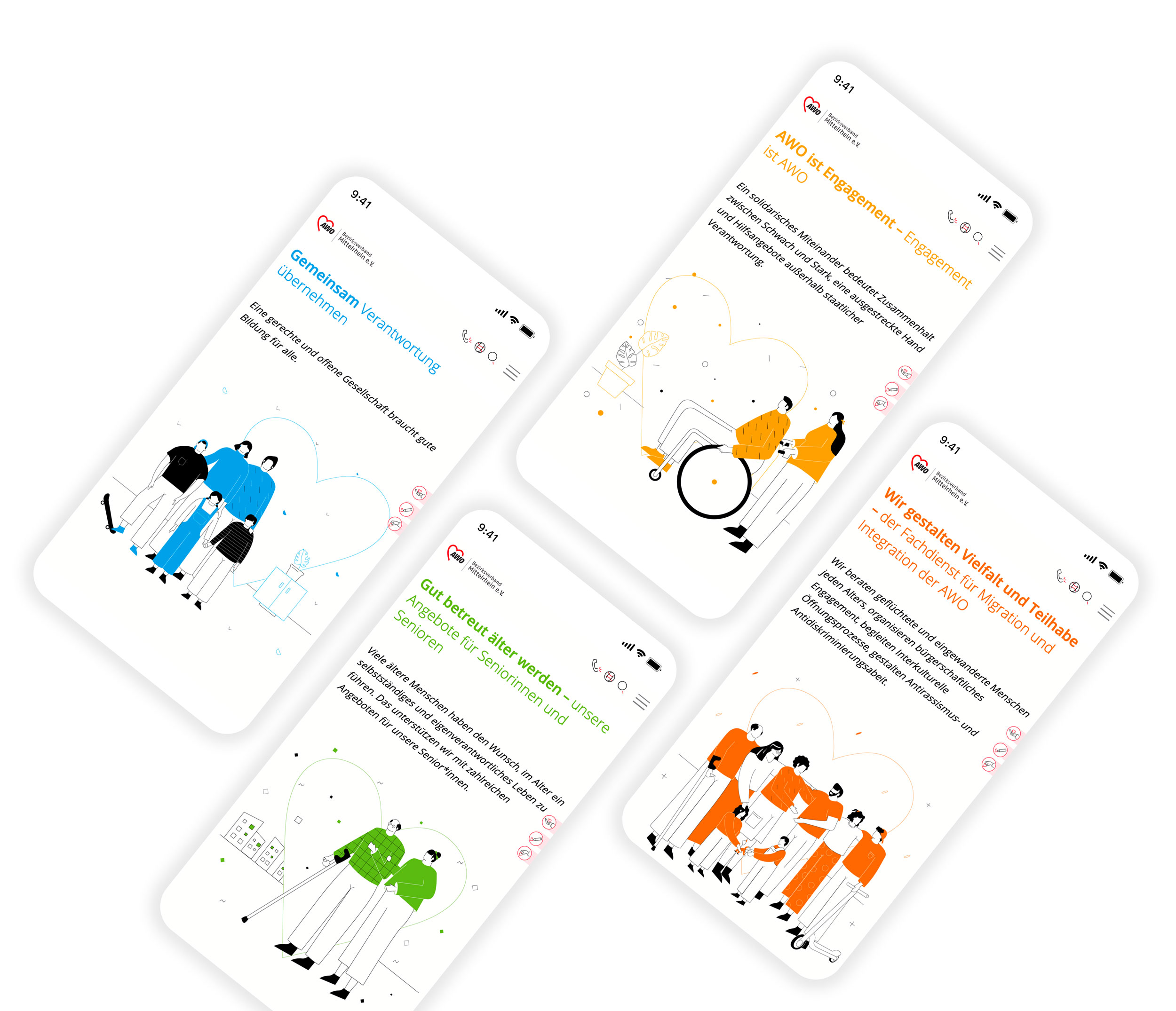 The AWO is one of the six umbrella organisations of non-statutory welfare care
The AWO Mittelrhein supports and accompanies people. It stands up for everyone, regardless of generation, nationali-ty, religion or gender. Together with its political and corporate partners, social associations, representatives of science and supporters of its campaigns and initiatives, it demands equal participation. To this end, the AWO Mittelrhein works together with regional and international organisations.
Are you interested in working with us? We look forward to hearing from you.